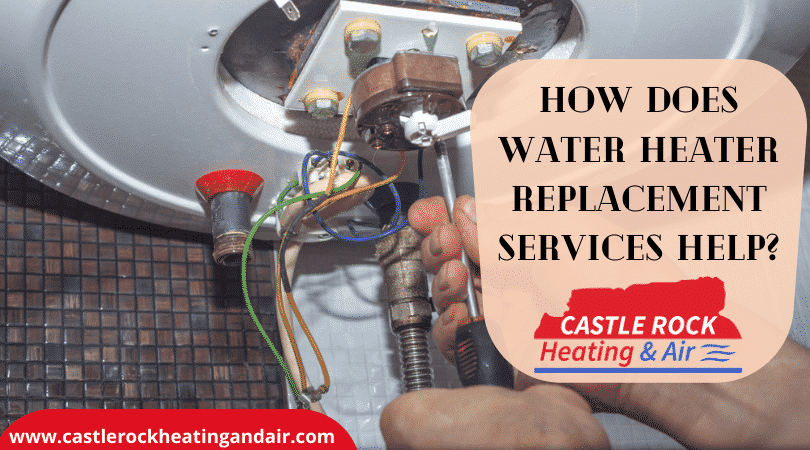 Water heater is an important appliance which one cannot do without, especially during fall and winter seasons. Even so, being an appliance, it comes with an expiry date. Therefore, discard the old one and replace it with a new one.
When it comes to water heater replacements, many individuals go online and try to imitate the actions they've seen online. Sadly, online is not always the best and safest option to rely on. Instead, hire water heater replacement services for quick, effective and safe service.
Why To Replace Water Heater?
The following signs to know if your water heater needs replacement or not:
The Age of the Water Heater: Like mentioned above, every appliance has a service life. As this life ends, the efficiency of the heater also decreases.
If Your Heater is Making Odd Noises: This happens when there is an increase in sediment build-up in the heater's tank. Sadly, as this build up increases, it hardens up and stops proper functioning of the water heater.
Leakage in the Water Heater: Any leakages inside the gas water heater can put your family's safety in danger. The leakage will get even worse as you continue to use it.

Need For Water Heater Replacement Services
Water heaters are of many types, where they work on either gas, oil or electricity. So, handling either of them without skills and knowledge is extremely dangerous. That's why instead of replacing them yourself, hire a professional to do so.
In gas water heaters, there is a high chance of carbon monoxide poisoning. Therefore, the water heater replacement expert ventilates the entire room while working.
In electric water heaters, it is important to know what wiring goes where. Additionally, professionals also suggest changes in power up-gradation, if you replace the old heater with a higher capacity one.
Water heater replacement services also provide cleanup and repair work. If everything seems fine with the heater, then the professionals will only correct the problematic part and not replace it.
Trustworthy Water Replacement Services in Castle Rock!
Although, DIY options are cheap. For water heaters, professionals are better suited to handle it.
Castle Rock Heating and Air have been providing water heater replacement services for over 20 years now in Castle Rock and the surrounding areas.
So when you think of a trustworthy water heater consultant, think of us. To hire us, call on (303) 798 0035. Also, become part of our online Instagram community to know every news and update.