Hot Water Heaters Repair & Maintenance
FAST | RELIABLE | EXPERIENCED | GUARANTEED
Experience A New Degree of Comfort
Professional Hot Water Heater Installation, Repair and Maintenance Castle Rock, Colorado
Have you ever hopped in the shower for a warm rejuvenation only to be frozen by ice-cold water? We've all been there…  At some point in our lives, we have all had an unpleasant water heater experience. Don't deal with a temperamental water heater, call Castle Rock Heating & Air.
What Do Hot Water Heater Maintenance Castle Rock Experts do?
Our hot water heater maintenance Castle Rock Experts can come to your home quickly and prioritize customer satisfaction. The HVAC technicians repair all damage to your water heater and ensure its efficient operation. Your dear water heater is in expert hands because the installers handle it with great care. In addition, our years of experience will automatically expand the lifespan of the system.
Ultimate in Efficient Repair & Maintenance
Quality Work

Great Value

Fast and Reliable

Service on All Major Brands

One Year Warranty on all Recommended Repairs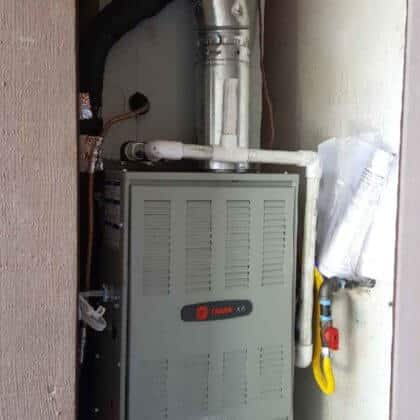 Why Hire Our Heating Contractors in Castle Rock and What Services We Offer?
Our technicians are experienced and well trained.

We take the time to find the root cause of the issue, so we can offer the appropriate solution.

Customer satisfaction is our prime goal.

Service on All Major Brands

We offer hot water heater installation for both Traditional and Tankless. In addition to this, we also provide HVAC maintenance and fireplace repair.
Choose a reputable water heater replacement services in Castle Rock for quick and efficient assistance. This is because routine maintenance service prevents unnecessary heating repair service and ensures a high-quality heating service without problems. Call our technician on (303) 798-0035 to diagnose your water heater problem and fix it.