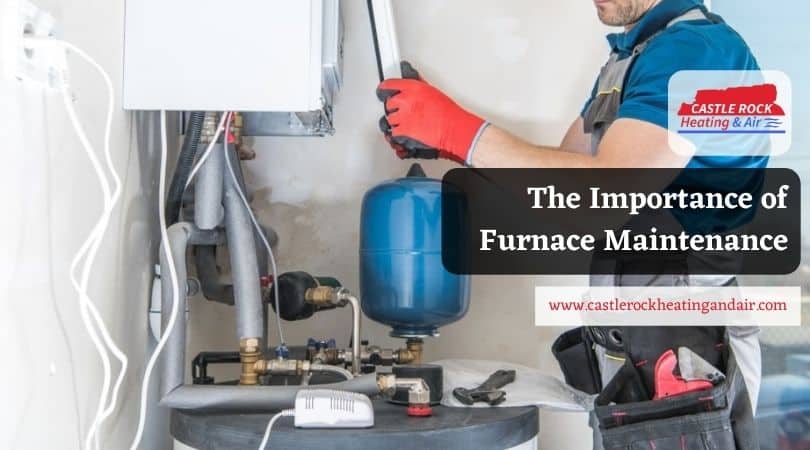 It's the time of the year when you can enjoy sitting beside a nicely lit fireplace and a cup of hot chocolate. Finally, winter is just around the corner. But to enjoy it to the fullest, you need to make sure that your furnace works properly.
Furnaces accumulate lots of dust and dirt throughout the year when it's not in use. Quick professional furnace maintenance can clear off all the accumulated dust. Professional furnace technicians will also straighten it up so it works smoothly throughout winters.
Although many people avoid hiring professionals, here's the reason to get furnace maintenance done this winter.
Topmost Reasons To Get Furnace Maintenance This Winter
⇒ Keeps You Safe
Heating systems need monitoring and maintenance to keep them in good shape. That's why Castle Rock's heating maintenance service is in high demand. With timely maintenance, you can avoid unnecessary accidents.
Furnaces operate on natural gas, which is a highly flammable material. So any device which operates on it should have routine maintenance to avoid carbon monoxide poisoning.
⇒ Warranty Provisions
Furnace manufacturing companies state in their warranties that the furnaces get regular maintenance from professionals. So, if you avoid it, the warranty becomes null.
To avoid paying for any expensive repairs and replacements, invest in good professional maintenance services. Plus, maintained furnaces have a greater service life.
⇒ Great Deal To Save Money
Furnace repair and replacements are not part of the warranty if you don't get regular maintenance. Hence, hire a professional furnace technician and let the warranty cover the repair or replacement cost.
Well, you can also save money on gas bills. Clogged up furnaces will use more gas to burn, while an efficiently running furnace will only use the optimum quantity.
Call a Professional Expert Here!
If you need regular maintenance for any fireplace system, Castle Rock Heating & Air is the one you should call. We have over 20 years of experience in this industry. All our professional fireplace technicians are certified and experienced.
Book an appointment with us before the winter begins, by calling on (303) 798 0035. Learn more about us by following us on Instagram.