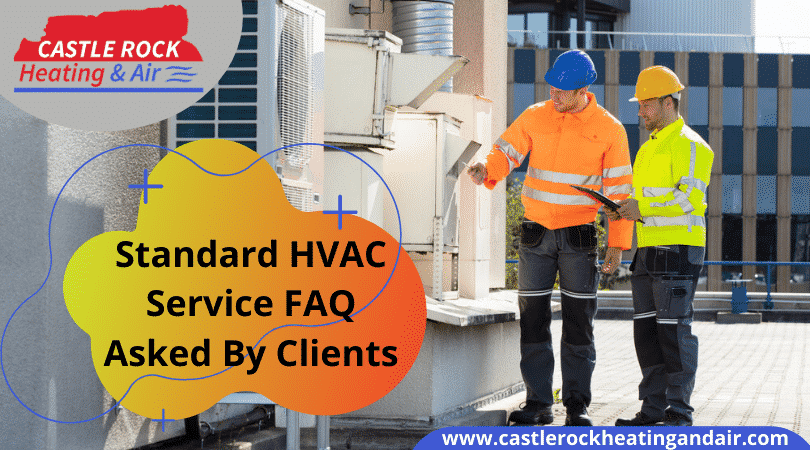 HVAC systems are huge investments that need continuous monitoring and repair to keep them in good condition. But, then, without knowledge about HVAC systems, one can't clean, repair or maintain them on their own. That's why most people invest in hiring professional HVAC specialists.
Even though professional services is the ultimate option to maintain HVAC systems, people are reluctant to invest in it. It may be because they have never invested in one, or had a terrible experience before. So, read the below standard HVAC service FAQ before you hire professionals.
Most Common HVAC Service FAQ Asked By Clients
⇒ When Should I Get My HVAC Serviced?
Ideal time for HVAC systems repair and maintenance is before the start of summer and winter. When you get your HVAC system checked out, they will run smoothly throughout the season. So, you will enjoy the comforts of a well-functioning air conditioning and heating during the respective seasons.
⇒ Is There Any Time Period To Change The Air Filters?
As per suggested by professional HVAC specialists, air filters should be replaced once every three months. Although, this duration depends on the usage of the HVAC system. Regular HVAC system maintenance helps to keep the system in pristine conditions and also improves the indoor air quality.

⇒ Why Is This Service Important?
The significance of a good HVAC system maintenance service helps in the following ways:
Keeps the HVAC system in great condition for a long time.
Increases the longevity of the system.
Improves the indoor air quality of the house or office.
Saves your investment.
⇒ How Does It Impact The Indoor Air Quality?
The quality of indoor air depends majorly on how clean the HVAC system is. A clean HVAC system filters out dirt, dust, allergens, pollutants, germs etc. from the air. Therefore, if there's an issue with the HVAC system, it will impact your health causing allergic and respiratory problems.
Need To Hire Experienced Professional HVAC Specialists?
Winter is almost here! So, if you're planning an annual HVAC cleanup in the Castle Rock Area? Then, professionals from Castle Rock Heating and Air are the ones you should call. We have over 20 years of experience in serving the community with our top-quality services.
So, if you want to hire a trusted and experienced professional, contact us at (303) 798 0035. You can also check us out on social media platforms like Facebook.