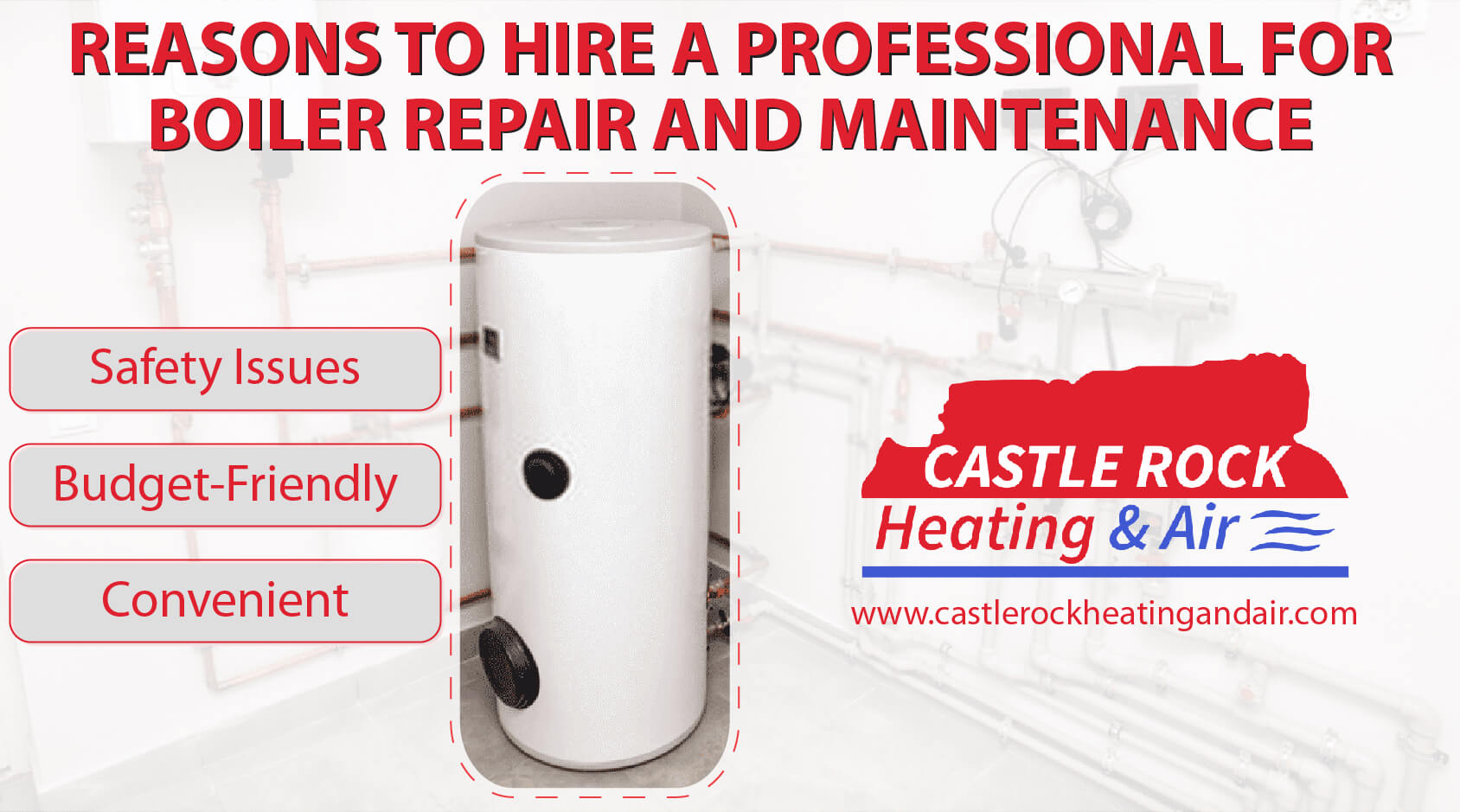 Boilers are found in most homes and frequently used in the rainy and winter season. If there were no boilers, we wouldn't get hot water for showering or cleaning pots in the morning.
Like every appliance, hot water heater maintenance is also important. Since boilers are part of it, they also need to be properly maintained. This will help maintain efficiency and save money.
But when it comes to repair and maintenance, it's better to let professionals deal with it. They have the skills and knowledge to repair old and broken boilers into new-like.
Below are the reasons you should hire a professional for boiler repair and maintenance work.
How Do Professionals Help With Boiler Repair And Maintenance?
⇒ Safety Issues
One of the major reasons to hire professionals for boiler repair and maintenance is because the system is complex. So if you try to do the repair work yourself, you may make the condition even worse.
When it comes to you and your family's safety, letting a professional fix the boiler is the best option. The reason behind is simple, they have the skills, experience, and knowledge to solve the problems.

⇒ Budget-Friendly
Most homeowners feel that hiring professionals for any repair and maintenance work are expensive. But, in reality, the truth is far from that.
Regular repair and maintenance keep your boiler in great condition for the long run. Hence, you save money on costly repair and replacement costs.
⇒ Convenient
It's much easier for the professionals to handle the task rather than doing it yourself. They have the expertise, so they complete the repair and maintenance quickly and promptly.
Most importantly, their experience helps them to identify all the issues correctly. Thus, making hiring a professional boiler repair and maintenance service worthwhile.
Give Your Boiler A New Lease On Life!
Professionals from Castle Rock Heating & Air offer cleaning, repair, and maintenance of boilers and heater systems. Our professional boiler technician uses the latest tools and equipment, which makes sure that your boiler works well in no time.
To hire an experienced boiler repair company, call (303) 798 0035. For more details regarding this service, follow us on Instagram.