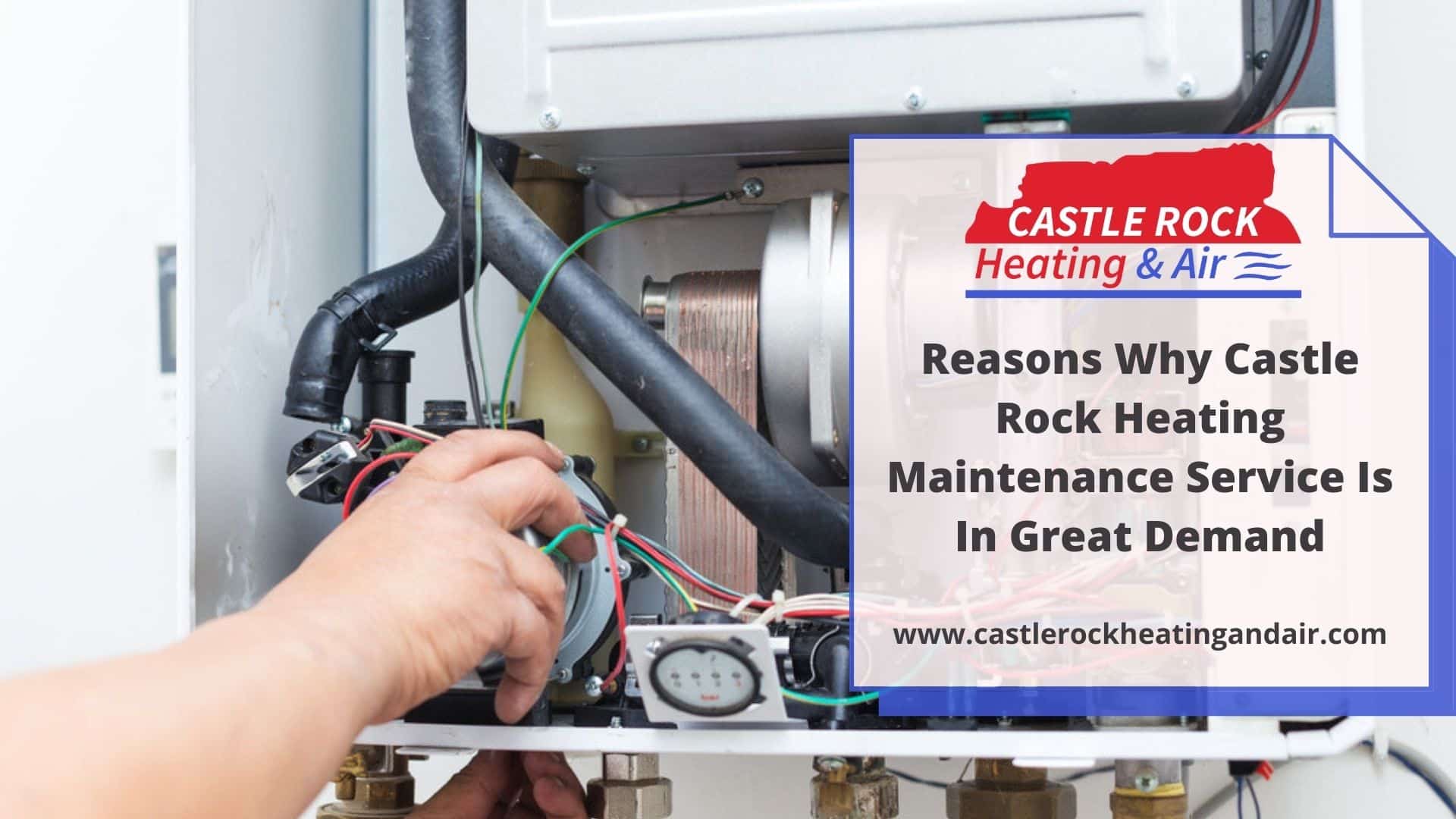 During winters, you get your car repaired before the start of snow falls. Then why not do the same with your heating system at home? Your heating system needs to be cleaned, repaired, and maintained in tip-top conditions to work perfectly throughout the winters.
However, you can't clean or repair the heating system on your own, as it requires technical skills and knowledge. In this case, it is better to hire castle rock heating maintenance service to help you with your heating systems.
Significance of Castle Rock Heating Maintenance Service
When you invest in a heating system, you consider it a long-term investment. However, it doesn't work that way because without regular maintenance from professionals, the heating system loses its efficiency.
You do not detect the problems in the heating systems till you hire the best professional services. If you wait for the symptoms to occur, it might cost you way more than the cost of hiring a professional.
Moreover, HVAC technicians follow the steps of preventative maintenance, which provides a closer look at your heating system. This helps them to identify every problem within the heating system and also remedify it effectively.
This benefits in reducing 90% chance of any major problems and also increases the energy efficiency by 40%. Thus, regular maintenance from HVAC experts helps save lots of money down the road.

Benefits of Castle Rock Heating Maintenance
♠ Good For Your Wallet: Hiring castle rock heating maintenance consistently will help save money on repair costs during the heating system's lifetime.
♠ Decrease In Energy Consumption: Efficient heating system won't utilize excessive energy while working. Thus, you will notice a decrease in energy consumption.
♠ Longer Life of the Heating System: Regular maintenance keeps check on the smooth functioning of the system and detects any problem beforehand. As a result, your heating systems last you for decades.
♠ Safer Option: Handling of the heating system needs training and sound knowledge. That's why it is better to let HVAC technicians handle this job for you.
The End Points
After reading the article, if you're thinking of getting heating maintenance service, then Castle Rock Heating and Air is the best pick. We have been providing HVAC maintenance service for over 20 years now.
Our expertise in this field is well-known amongst the residents of Castle Rock and the surrounding areas. So, if you want an experienced and reliable HVAC expert, call us on (303) 798 0035. We are now part of Instagram, so follow us there to keep yourself updated.