Hot water heater is the primary need of every household. People use hot water for showers, baths, dish–cleaning, laundry, frequent hand–washing and cooking and all these needs are satisfied by a good hot water heater.
When you notice indicators of trouble, it's necessary to contact a professional to assess whether your water heater can be repaired or if it has to be replaced. Castle Rock Heating & Air provides hot water heater repair, replacement, and maintenance services across the Castle Rock area.
Let's take a look at some of the reasons to replace your old water heater with the new one.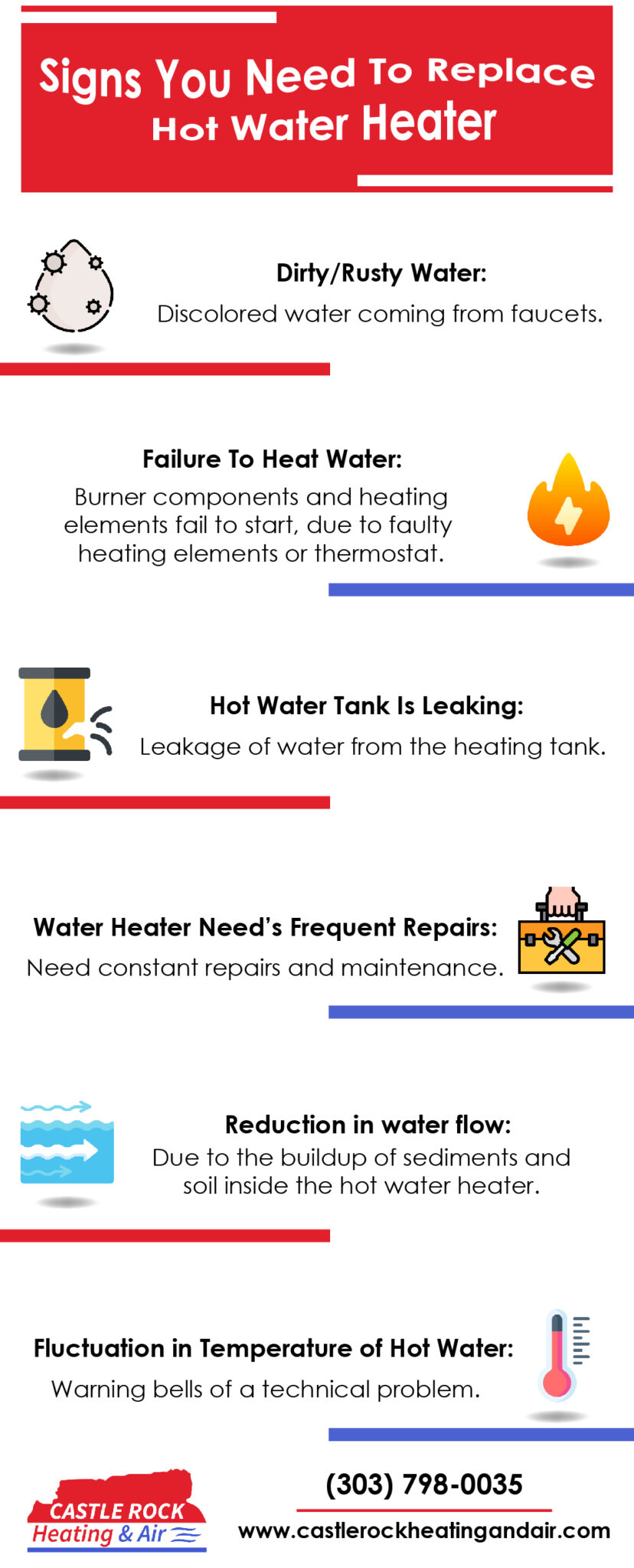 SHARE THIS IMAGE ON YOUR SITE
<p><a href="https://castlerockheatingandair.com/signs-you-need-to-replace-hot-water-heater-infographic/">Signs You Need To Replace Hot Water Heater [Infographic]</a></p>
<img src="https://castlerockheatingandair.com/wp-content/uploads/2021/09/Signs-You-Need-To-Replace-Hot-Water-Heater-Infographic-scaled.jpg" alt="Signs You Need To Replace Hot Water Heater " width="100%" border="0″ />