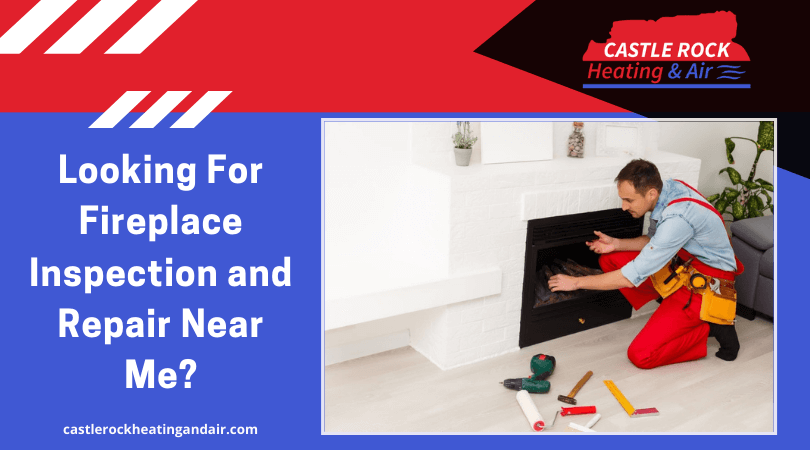 Where do I find the best fireplace inspection and repair near me in the Castle Rock, CO area? If you are also asking the same question as others who have issues with their fireplace repair, then here is the guideline for you. In this blog, you will get to know common fireplace issues that you may face at home.
Common Issues Of Fireplace Inspection And Cleaning
1) Firebox Damage
Continuous usage of the fireplace can damage masonry. You will observe the issues like cracks flaking or staining. When this happens, the heat from the fire softens the wood and frame surrounding the fireplace. So, it is necessary to do a fireplace chimney inspection by professionals.
2) Broken Dampers
The fireplace damper serves as a valve that closes off the fireplace flue when not in use. When this damper is broken, the smoke may come inside your home. Therefore, to make sure your fireplace remains safe, it is important that you search for fireplace inspection and repair nearby.
3) Smoke & Cold Air Coming Down Your Fireplace
One of the most common fireplace issues is smoke and cold air coming down your chimney. Every fireplace lover has experienced this issue one time. Overall, all these are the issues of the fireplace that you might be experiencing. In such case contact fireplace inspection and repair experts in your location in Castle Rock. This is because they know how to keep the heat in the fireplace box while providing a quality repair service.
How Much Does A Gas Fireplace Inspection Cost?
As such the cost factor always depends on different parameters, so gas fireplace inspection cost also varies. At Castle Rock Heating & Air, we work to revive your fireplace to its cozy fixture providing quality repair service in Castle Rock, CO and nearby areas. Our experienced gas fireplace repair professionals have years of experience and training to fix your fireplace issues.