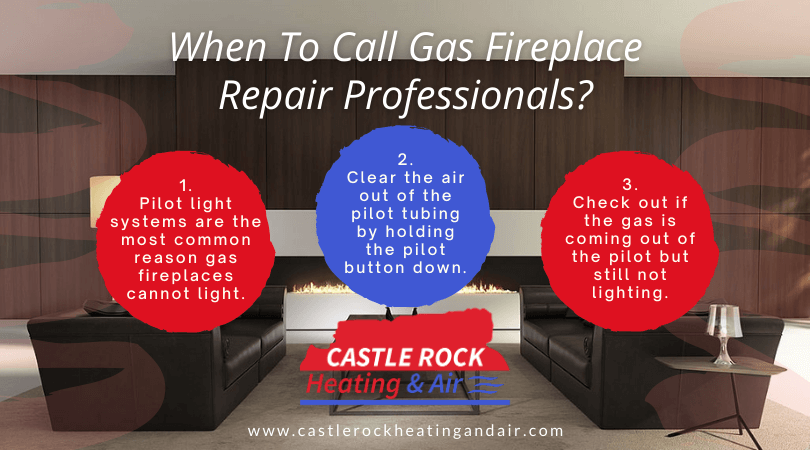 Fireplaces are the hearts of any household. In winters, it keeps you warm and comfortable to fight cold. Whereas in summer, they work as an indoor campfire where you can have a good time with family. So regular fireplace maintenance is important.
Imagine if you have a mood of having roasted marshmallows on an open fire, but your gas fireplace is not working properly? You must have felt frustrated! At this moment, don't lose your calm, instead, try to inspect your gas fireplace.
But every professional will suggest you to self detect first to provide specific instructions to get the perfect fireplace repair service. Here in this blog, we will discuss steps to troubleshoot gas fireplace issues.
How To Inspect Your Gas Fireplace?
Doing It Yourself
Step 1: Examine the main gas valve to ensure you turn the gas on. Pilot light systems are the most common reason gas fireplaces cannot light.
Step 2: You will need to clear the air out of the pilot tubing by holding the pilot button down for about 2 to 3 minutes while the air flows out.
Step 3: Check out if the gas is coming out of the pilot but still not lighting, then there must be an issue in spark igniter. Hiring gas fireplace repair experts help you clear out debris between the igniter and thermocouple.
Professionals
The other safer option is to let a professional gas fireplace repair technician handle it. They are knowledgeable and trained in this field and hence can do a fantastic job in repairing the gas fireplace quickly.
Best Gas Fireplace Repair Technicians In The Castle Rock Area!
Book an appointment for the best fireplace repair professional near you to fix the issues instantly. We, at Castle Rock Heating & Air, provide you with the best 11gas fireplace repair service in Castle Rock and nearby areas.
Along with this, we also offer sales, service, maintenance, and installation for both residential and commercial properties. For more details, contact us at (303) 798-0035 or follow us on our Facebook page.