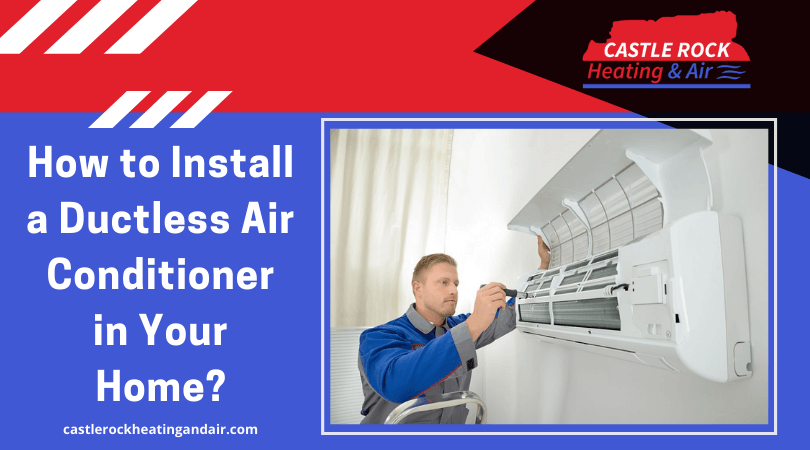 Ductless air conditioners are famous for their good efficiency and unique flexibility. They can be installed on a stylish ceiling or on a wall-mount indoor unit. But, the installation cost of these systems is more than conventional AC systems.
However, hiring professionals to install a ductless air conditioner in your home is the best option. You can also try the below steps for mini-split installation DIY at your home.
Learn to Install a Ductless Air Conditioner in Few Quick Steps
Tools Required:
  Adjustable wrench
  Drill/driver
  Hole saw
  Level
Materials Required:
  Best ductless air conditioner system
  Plastic conditioner pad
  Plastic line-set cover kit
  Condenser wall brackets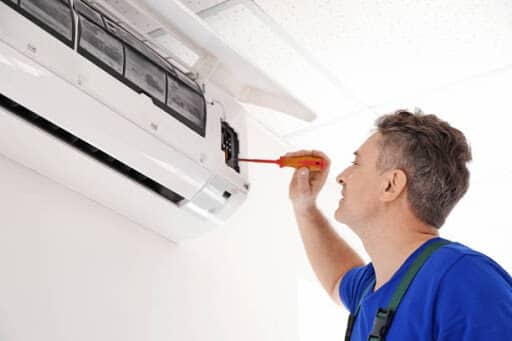 Steps:
A professional will guide you for the precise load capacity required for your heating and cooling zone. So, select the size of your ductless air conditioner system.
You will need a concrete pad to install the outdoor condensing unit. Keep the concrete pad on the level base at a one-foot distance from an exterior wall.
Place the unit connectors in the direction of the house. Also, ensure that the vents are not blocked by trees or any other obstructions outside.
Attach the refrigerant lines to the conditioning system. These lines are made up of copper and insulated with closed cell rubber foams. They are shielded by a channel that runs next to the side of the condensate drain and power cable.
The defrost wire must be kept in a way that it runs from the condensing unit to the indoor installation site.
Install the indoor unit high on an interior wall or in the ceiling based on the style of your fan coil.
Now, with the help of a drill machine, drill a 3-inch hole in the exterior wall. This hole must be drilled just behind at the location where the system is to be placed.
Use couplings to connect the indoor and outdoor units. Also, complete all the electrical connections related to the air conditioning system.
Once the system is charged with the refrigerant, test it according to the manufacturer's specifications.
Finding It Difficult To Install By Own? Take Professional Help!
You have learned the quick DIY steps above to install a ductless air conditioner at home. But, sometimes you need proper experience to do this work, else you end up calling professionals for your air conditioner repairing instead of installation.
To get the highest level of efficiency and performance from your conditioning system, Castle Rock Heating and Air is the ultimate choice. We use a complete line of ductless HVAC equipment to install or repair your heating and conditioning systems.