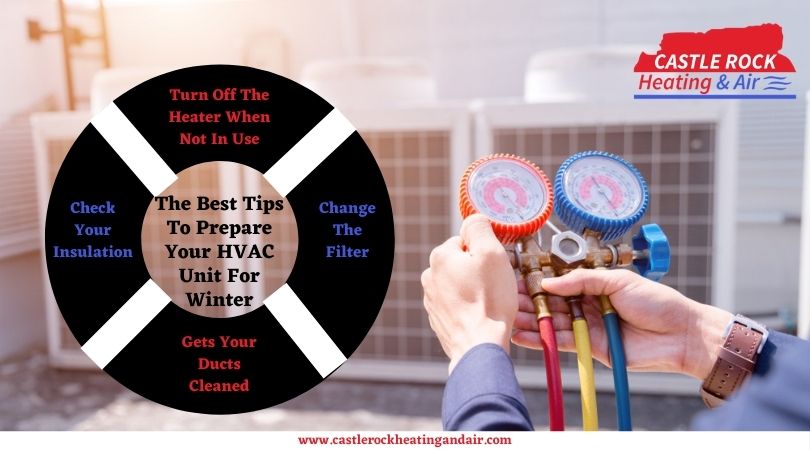 Winter is here in full form and it's time to crank up heaters at home to keep warm. Without the heater, it's hard to survive this cold weather. But what will you do if your heater doesn't work properly in this freaking cold?
It is advisable to address your HVAC unit way before winter starts. That way you can be certain that you won't have to suffer the mighty cold. Excuses aside, here are some tips to prepare your HVAC unit for winter.
4 HVAC Unit Maintenance Tips For Winter
1. Turn Off The Heater When Not In Use
Like any HVAC unit, if the heater is overused, it's efficiency will go down. This not only favors the HVAC unit but also keeps the energy bills down. Plus, update the thermostat and see if it shows the temperature that your home reflects. You can also invest in a digital thermostat for better results.
2. Change The Filter
By changing the filter of the heater system, you will get better results. By calling an HVAC service technician, you can get your filter inspected as a dirty filter can break down any HVAC unit. Remember to get your filter checked every 30-days and replaced every 90-days.
3. Gets Your Ducts Cleaned
It's extremely important to get your duct cleaned before you use your heater system. A clogged up air duct will put more pressure on the HVAC unit. At the same time, the dust and debris collected in it will enter your home and decrease the indoor air quality.
4. Check Your Insulation
If the house is not insulated properly, how will it keep the heat inside? Since insulation plays a major role in keeping the house warm during the winters, it's important to see that it's in good shape. Or else you will end up paying a lot of money on energy bills to keep your home warm.
Keep Your Home Warm By Hiring Professional HVAC Unit Technician!
HVAC units need proper cleaning, repairing, and maintenance to work well. But since you don't have the knowledge to do so, hiring a professional makes sense. Go through the HVAC service FAQ to know what to look for in a service provider.
Experts at Castle Rock Heating & Air are IICRC certified professional HVAC technicians with over 20 years of experience. We have served the residents of Castle Rock and the surrounding area with the best quality services at a competitive price point.
Call on (303) 798-0035 to book your winter HVAC unit clean-up today. For more information on tips to prepare your HVAC unit for winter, follow us on Twitter.