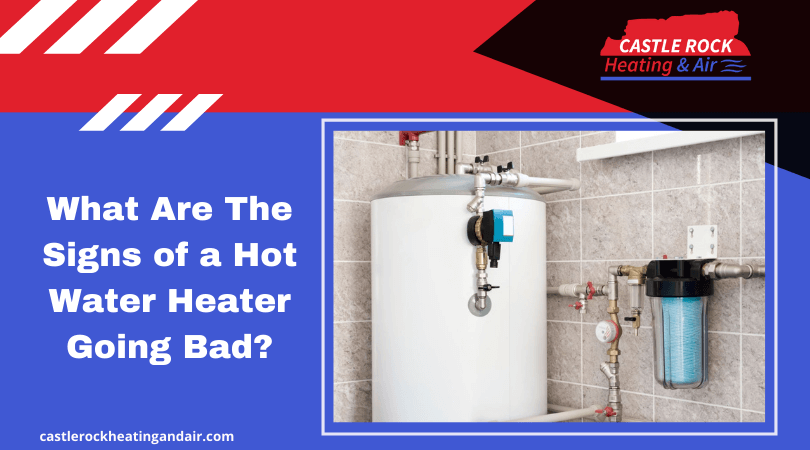 Most of you don't concern yourselves with the state of your hot water heater until we have an ice-cold shower. You don't realize that you use a water heater almost every day of the year. Hence, it's no surprise that without proper care, it can stop working in the middle of the shower.
That is why it is incredibly important to get hot water heater maintenance done every year by professionals. This way, your water heater will stay intact and in good condition for a long time. Signs of a hot water heater going bad will help to book an appointment with a hot water system repair specialist.
4 Signs That Your Hot Water Heater is Not Working Well
» Fluctuation in Temperature of Hot Water
Once you have set the temperature in your hot water heater, it shouldn't fluctuate at all. But if it does, then that means there is some technical problem. To repair it, you need the help of a hot water heater serviceman.
» Loud Noises During Working
Have you noticed any unusual sounds when you switch on your hot water heater? If yes, then your water heater is trying to tell you that there's some trouble inside it.
» Leakage in Hot Water Heater
Is there a leakage in your hot water heater, then get it checked asap. Any leakage can cause hundreds of problems for you. A good hot water repair technician can help you close the leakage and restart it properly.
» Very Slow Inflow of Hot Water
A reduction in water flow showed a buildup of sediments and soil inside the hot water heater. If you have a tankless water heater, you would need the help of tankless water heater repair technicians to get your system working properly.
Professional Hot Water Heater Repair Castle Rock!
You no longer have to search for the ideal hot water heater repair company, Castle Rock Heating & Air will take care of it. We are an IICRC certified and highly experienced hot water repair service provider. So, if that's what you want, call us at (303) 798 0035.
To know more about signs of your hot water heater going bad, follow us on Twitter.