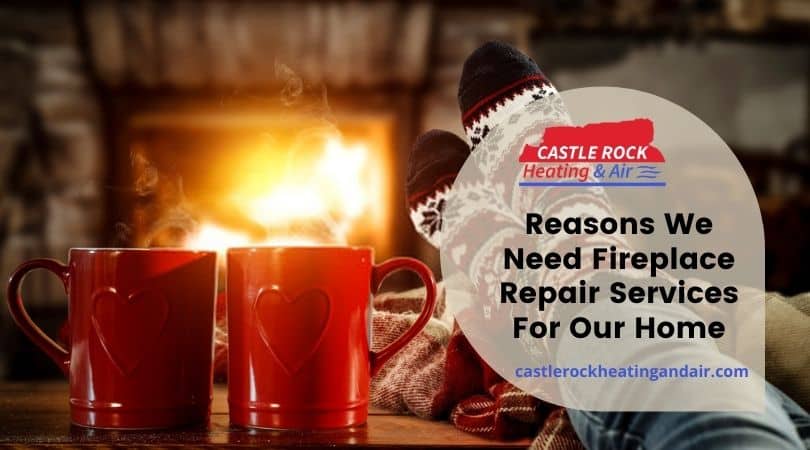 There is nothing better than going home and sitting in front of a fireplace drinking hot chocolate in winters. A working fireplace is one of the most craved luxuries for many people. With a vintage touch, it can completely change the look of your living room. 
However, maintaining a fireplace at your home is not an easy job. A number of things are required to look after when you have a fireplace at home. For example, regular cleaning of debris, proper venting, and checking of any leakages. 
Taking care of these tasks are important for the safety of your property. Experts provide fireplace repairing and reduce the chances of any type of fire hazard. Read below the reasons why you need fireplace repair services at home.
Best Reasons You Need Fireplace Repair Services
Do you know when is the best time to get fireplace repair services done? And how many times should we get it done? Fireplace repair services should be done after the winter season and not before. Therefore, get your fireplace cleaned and inspected right after the season ends.

1. Prevents Home Fires and Ensures Safety
The flame of the fireplace can damage anytime even without any drastic change in the temperature. Fireplace repair services with a camera scan can help detect damages. The scan helps to ensure the safety of your fireplace flame.
Glazed creosote is one of the major concerns for any homeowner. The buildup of this substance can cause a fire in the flue. Fireplace services help to remove all the extra buildup. 
Cracks and open mortar joints allow the flow of heat and gasses to leak into the environment. These gases can cause fires. Therefore, it should be carefully inspected and repaired.
2. Saves Money in the Long Run
Many people tend to think that fireplace repair services are not important. However, without the help of professionals, the fireplace can't be cleaned and creosote buildup can't be removed. Hence, there is a chance of fire.
Logically, the cost of repair is far lesser than the cost of installing a completely new fireplace. Research wisely and choose the right professionals for servicing your fireplace. 
Best Professional For The Job!
Being the top-notch fireplace repair services, Castle Rock ensures 100% satisfaction of all their clients. Our trained and experienced professionals can help solve all the problems within your stipulated time frame and under your budget.
We provide services from heating systems to AC repairs. Commitment to quality is what we aim for. To know more in detail, book an appointment today at (303) 798-0035 or connect us on Facebook.