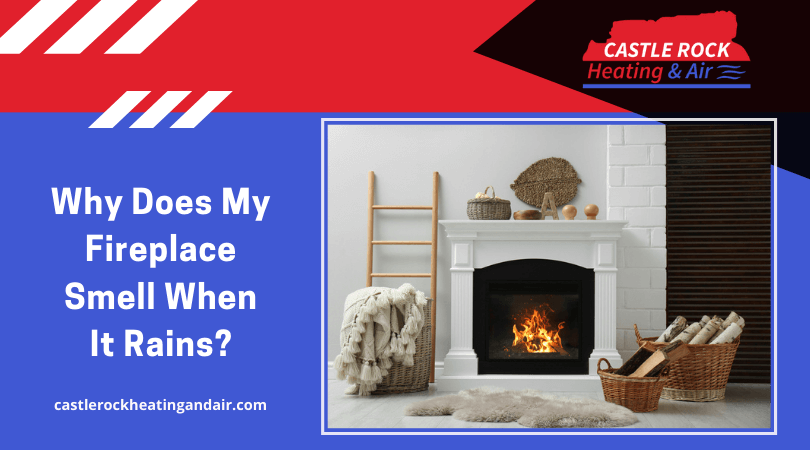 There is nothing better than the smell of the first rain. It brings instant relief from the hot summer and makes the environment cooler and pleasant. But as much as you enjoy the rain, it causes a lot of problems with the fireplace.
For instance, water enters your home through the fireplace chimney, your fireplace starts smelling, you encounter mold problems, etc. So, the question is why does my fireplace smell when it rains? Well, let us find out here.
3 Reasons Why Fireplace Smell When It Rains
♦ Moisture
Moisture is one of the biggest reasons for the unpleasant smell in your fireplace. Excessive moisture causes mold to grow inside the fireplace. Hence, your fireplace smells musty. At the same time, it also creates problems in the working of the fireplace. Seal your chimney cap to prevent this problem.
♦ Negative Air Pressure
The key reason why your fireplace smells after rain is due to negative air pressure at home. You may notice this problem mainly in summers after making some improvements at home, like, changing the air vent system, installing windows, ventilation system, etc.
♦ Overload Creosote And Soot
The fireplace always has an overload of creosote and soot in the firebox and the area around it. As a result, your fireplace smells like smoke. Removal of this through fireplace maintenance and repair services is important for the proper working of the fireplace.
How Do You Get A Musty Smell Out of A Fireplace?
The first thing you need to do to prevent the musty smell in your fireplace is to invest in a gasketed chimney flue to tightly seal the chimney. Plus, to eliminate negative pressure, light a candle near the fireplace.
Also, invest in regular fireplace maintenance. Proper cleaning and maintenance of the fireplace will ensure the smooth working of the system. You can get hold of a professional fireplace repair and maintenance service.
Top-Rated Professional Fireplace Repair Service in Castle Rock!
Castle Rock Heating & Air is the best fireplace installation, repair, and maintenance service provider in Castle Rock. We are experienced, trained, and certified professional fireplace repairmen.