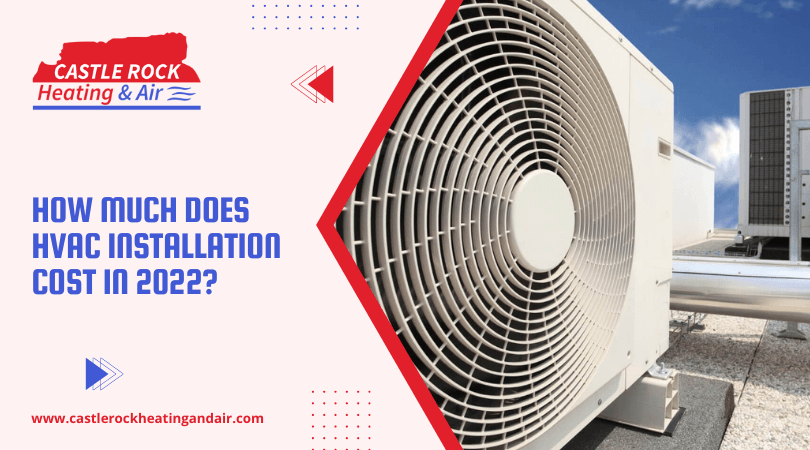 Having an HVAC system failure is one of the worst fears of a homeowner. Especially if it is freezing outside or even if the sun is glaring. If you're looking to replace your unit and aren't aware of the price list, then read the blog below.
The average HVAC installation cost is $7000. The cost for the unit will range between $4,850 and $9,400. It also varies according to the brand you purchase, the size of your home, and the cost charged by the professional service.
| | |
| --- | --- |
| Average Cost | $7000 |
| Lowest Cost | $5000 |
| Highest Cost | $1000 |
Factors Affecting The Installation Price Of A HVAC Unit
1) Installation Cost Per Square Foot
The per-square-foot cost to install an HVAC system depends on the size of the home. However, the average HVAC installation cost per square foot is between $15 to $18.
| | |
| --- | --- |
| Square Foot | Average Cost |
| 1,000 | $4,000 – $5,000 |
| 1,200 | $5,000 – $6,000 |
| 1,500 | $6,000 – $7,000 |
2) Installation Cost Depending On Its Different Parts
An HVAC system increases the value of your home in addition to providing both heating and cooling functions. Thus, it is a complicated system consisting of many different parts, like
♦ Air Conditioner
The size of your home will determine the central air installation cost. As large homes may need separate systems to keep the entire home cool. However, on average, commercial HVAC costs you between $3,350 and $5,910 to install an air conditioner.
♦ Heat Pump
A heat pump is responsible for transferring air from a cooler area to a warmer area using thermal energy. Replacing a heat pump costs anywhere between $4,000 to $8,000. While a geothermal heat pump averages between $15,000 to $35,000, in the long run, it saves more energy.
| | |
| --- | --- |
| Furnace | Average Cost |
| Gas Furnace | $1,800-$4,000 |
| Oil Furnace | $4,200-$6,900 |
| Electric Furnace | $1,600-$2,500 |
♦ Boiler
A boiler is a more advanced unit than a conventional furnace. It is also more health-conscious because here the hot air is not projected from the vents. The average cost to install a boiler in your home is between $1,500 and $3,500.
How Much Does It Cost To Install HVAC In A 2000 Square Foot House?
On average, the HVAC installation cost for a 2000-square-foot house is $7,000 – $8,000. The fact that a qualified HVAC technician has the necessary equipment and experience to do the task is a good incentive to hire them. While installing, they are concerned with your comfort and safety.
If you are having work and a busy schedule you need to ask for professionals. They have vast experience in many kinds of services through their hi-tech tools. They wish to provide the best services to all their clients as they are locally oriented. You can call them 24/7 for any kind of assistance.