An air conditioner or AC is a commonly used system in every household. But we often forget about the cleaning and maintenance of the AC system, which reduces its efficiency.
On the other hand, a well-maintained AC system not only saves electricity but also lasts longer. When it comes to maintenance of the AC, there are some things that you can do on your own while others require a professional.
Here are some Tips for AC maintenance that can help you prolong the life of your AC system and improve its efficiency. Or you can also call for a professional.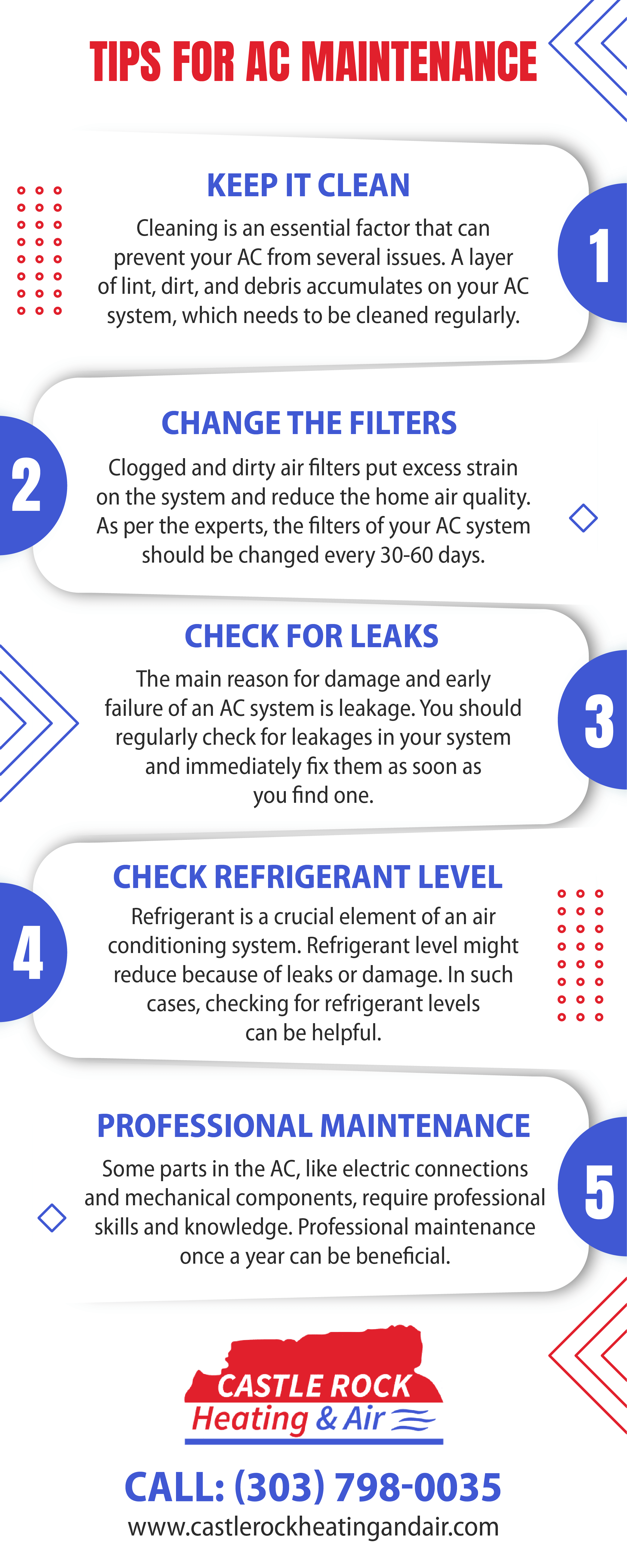 SHARE THIS IMAGE ON YOUR SITE
<p><a href="https://castlerockheatingandair.com/tips-for-ac-maintenance-infographic/">Tips for AC Maintenance [Infographic]</a></p>
<img src="https://castlerockheatingandair.com/wp-content/uploads/2022/09/Tips-for-AC-Maintenance-.png" alt="Tips for AC Maintenance " width="100%" border="0″ />