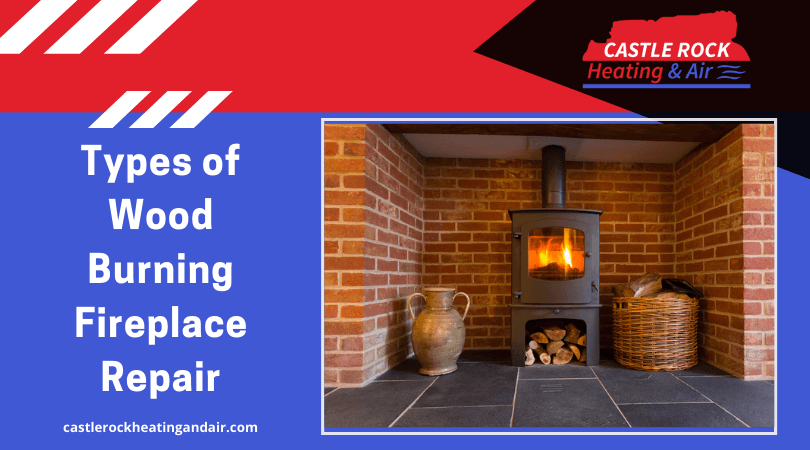 A crackling fire at your place can keep the cold away. That is why many people install wood-burning fireplaces at their place. Nothing feels better than comforting warmth, a good book, and a cup of hot chocolate on a cold windy night.
However, having a fireplace comes with its own set of challenges. You need to be aware of different types of wood-burning fireplace repair. Luckily, this blog can highlight some of the main ones to increase your knowledge.
3 Main Types of Wood Burning Fireplace Repair You Can Get
♦ Repointing and Rebuilding of Firebox
The firebox is the area where the wood burns and creates heat that warms the whole surrounding. However, the firebox undergoes lots of damage because of continuous exposure to high temperatures.
As time passes, the mortar joints form cracks. If these cracks are smaller than 1/16" then you can repair them, or else you need to replace the entire firebox. Regular fireplace maintenance from experts helps to avoid any accidents.
♦ Repairing The Damper
A damper is provided in a fireplace to stop the heat from escaping when the fireplace is not in use. In case you have any problems with your damper, then you should call professional fireplace repair services.
They would find the problem with the damper and resolve it. That way, they will stop leakage of the heat from your fireplace. Therefore, you can enjoy the warmth of your fireplace.
♦ Excessive Smoke Inside The House
The most common wood-burning fireplace repair problem is the presence of excessive smoke inside the house. This happens due to two reasons, a huge temperature difference between the flue gas and the outside air, the height of the chimney.
There are other reasons that can cause smoke to enter your home. For instance, the chimney is blocked due to the accumulation of soot, the location of the damper, leaks in the chimney, improper air supply, etc.
Experienced Wood Burning Fireplace Repair Near Me in Castle Rock!
Castle Rock Heating & Air is IICRC certified wood-burning fireplace repair service in Castle Rock. We have over 22 years of experience in repairing fireplace problems in this area. Hence, we understand all the problems that our customers have and find reasonable and effective solutions for them.