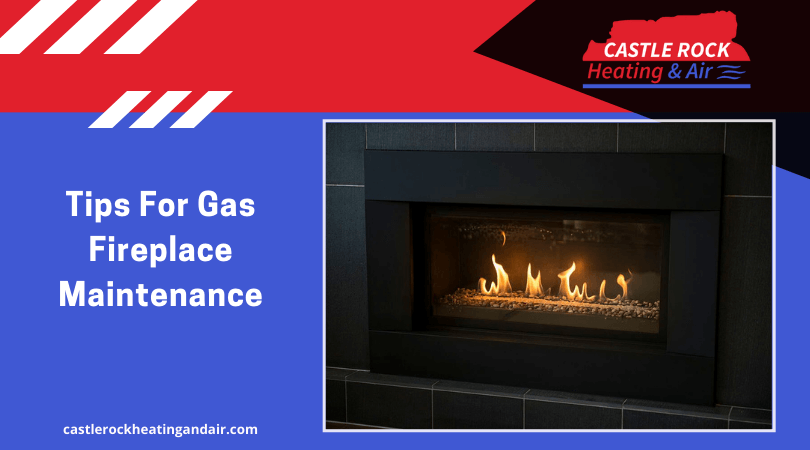 A gas fireplace is a great enhancement to any living area since it is comfortable, practical, and less messy than a conventional timber-fed fireplace. Many homeowners, on the other hand, hardly think about repairing, examining, or cleaning their gas fireplace until it breaks down. As a result, hiring experts for gas fireplace maintenance is typically a good idea.
Cleaning and maintaining your fireplace can ensure that it runs efficiently and that harmful carbon monoxide gas does not enter your property.
Things To Keep In Mind About Gas Fireplace Maintenance
Clean The Inside Of The Fireplace Regularly
Cleaning your gas fireplace from the inside is critical to extending the lifetime of your unit. Cleanup is usually included in the yearly gas fire service by most furnace technicians. Nevertheless, we recommend cleaning the insides of your gas fireplace more regularly.
Make certain your device is turned off and cold before you begin cleaning. Brush it down to clear any dust, spiders, or even other residues. You may also utilize the vacuum's brush adapter, but be careful not to pick up any lava pebbles or tiny chunks of coal!
Keep in mind to photograph the wood or coal before transferring them. This would make it easier for you to rearrange them afterward. Replacing these in the incorrect location can result in some residential gas leaks. Any gas fireplace maintenance near you can assist you in the safe cleaning of the fireplace.
Safety Comes First
Shut the gas valve before you do anything! The gas regulator, which is usually located on the side beside the fireplace, should be switched off. Before starting to work, double-check that the pilot light-weight is completely out and pause a few moments. This could allow all of the gas to securely escape the pipeline. If you've just been using the fireplace, make sure that all of the components are completely cool when performing gas fireplace cleaning.
Clean dirt and debris away from each log or decorative component using a handheld duster or gentle brush. Never use cleansers or water on the pieces of a gas fireplace. Inspect each wood or fragment for any fractures, fissures, or severe scorch marks while cleaning. Remove any trash from the combustion unit and inspect each vent port for any accumulation that could block the gas supply.
Clean The Glass
If the glass front is attached to your device using joints, you must clean it whilst it is attached. If not, lay it down on a softer material, such as a rug or a cloth. Wipe any tough stains or ash patches off carefully with a cook-top cleanser or a fireplace cleaner. Using a damp cloth, wipe away the cleanser residues. To avoid the production of traces, dry the display front with tissue towels or a dry rag.
If you possess metallic screening or net panels, scrub both sides with the suction upholstery brush to remove dirt. A gas fireplace maintenance service near me could save many efforts put into cleaning the fireplace.
Check Detectors & Replace Batteries
You'll have to examine your fire and carbon monoxide detectors as part of a gas fire safety inspection. This must be conducted frequently to ensure the security of individuals who live in your home. It's also a good idea to replace the cells periodically each year.
It's also a smart practice to inspect and change the cells in your gas fireplace control if required whilst you're doing it. If you ever have to immediately turn off the gas fireplace, owning a functioning control is helpful. Gas fireplace repair and maintenance services can offer to check the detectors safely.
Reassemble The Fireplace
Set up the stove, wood, and pebbles, and reinstall the outer panes or screening now as things have been cleaned. It is okay to turn on the gas valve again. Because fireplaces emit high heat, adjacent furnishings, and other flammable things should be kept at a respectable distance from the device. Gas fireplace cleaning and maintenance regularly help you to have the entire process done hassle-free.
How do you maintain a gas fireplace?
To maintain a fireplace, it needs to be regularly inspected manually. Periodic repairs, thorough cleaning, and service are required for the best outputs out of the device.
Now, when you need expert gas fireplace repairing services to maintain your fireplace, call Castle Rock Heating & Air. We examine and maintain the fireplace unit. We also provide other services such as water heater and HVAC repairs and services. Our highly-trained technicians can safely service and repair your fireplace and set it functioning like new within minutes.