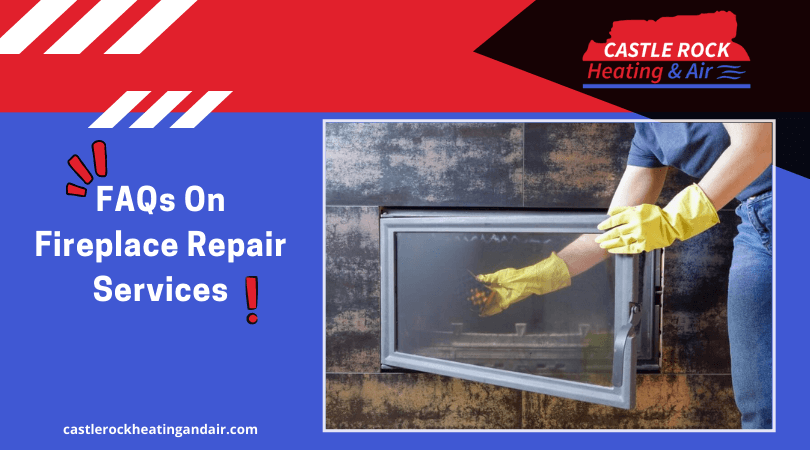 Anyone who operates or has a fireplace must practice fireplace repair and maintenance for any future purposes. Everyone would like to avoid the expense and hard work of building a fireplace. Trying for a cheaper option doesn't work every time you need to have good skills and knowledge of maintaining it which can be only done by a professional. Here are some best questions clients asked and our experts have expressed the solutions in this section.
---
ℚ:1 How Often Fireplace Repair Or Maintenance Is Needed?
↳ As per the rule, if you have a fireplace with a chimney, it needs to be inspected there shall be Fireplace Maintenance and Repair Services undertaken at least once a year. If you have a flue pipe in any gas appliances you need to maintain it for performance and safety.
Gas furnaces, water heaters, and wood stoves can be maintained once a year. If you are using it more frequently than regular, try to have a maintenance inspection in 5 to 6 months.
ℚ:2 My Gas Fireplace Is On All Night What Will Happen?
↳ A gas fireplace should never be left on all night. We understand that your fireplace gives comfort and warmth to everyone else in the house, but it may quickly become hazardous.
Carbon monoxide produced by natural gas can be very dangerous. It's a toxic gas that's odorless, colorless, can easily fill a room, and can be hazardous for health.
ℚ:3 Signs That My Gas Fireplace Needs Service?
↳ These signs will help you to know more about when to do fireplace repair or service
Soot Buildup
The unit produces a foul or unpleasant odor.
On the glass, there could be a film, discoloration, or etching.
When the unit is turned on, it has a slow or no ignition, and it shuts itself off. It has no service history.
ℚ:4 During Power Outage Will My Fireplace Work?
↳ Yes. As a "standing pilot" technique it does not require power. The pilot energy is typically left on all the time. Some receive new use of an electrical ignition system, which does require energy to ignite, but most come with a "battery back-up" module that allows the device to function in the event of a power loss.
ℚ:5 How Long Will Gas Fireplace Last?
↳ The average life expectancy of a gas fireplace varies, but we've found that most fireplaces need to be replaced after 15 to 25 years. But, with regular maintenance and cleaning it can really go up to a maximum of 30 to 35 years, if in a good condition.
If you are ever in doubt about what about your fireplace repair or service then you can let us know and our professionals will help you out.