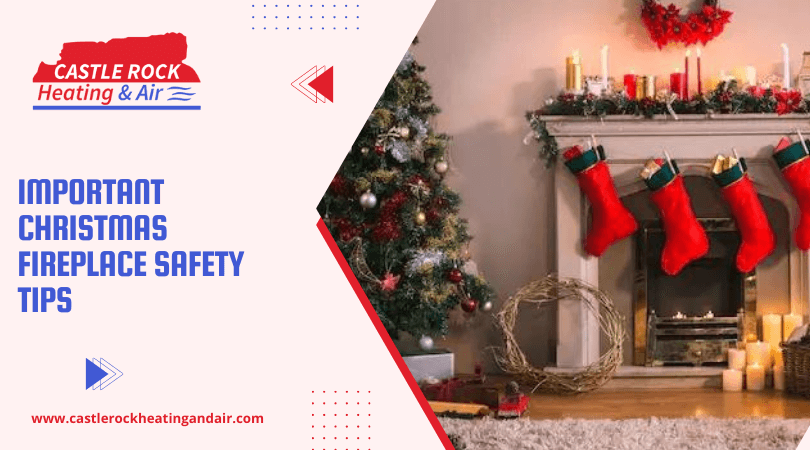 Christmas time is a time for fun and happiness. During Christmas, people want to make their houses look beautiful and welcoming. Therefore they clean their homes and decorate them with colorful lights, stockings, and snowflakes.
However, if the decorations are too close to a fireplace, there might be a risk of a fire hazard. Thus, you should be extremely careful while decorating your fireplace to avoid accidents.
To help you decorate your fireplace safely, here are 7 important Christmas fireplace safety tips.
7 Useful Christmas Fireplace Safety Tips
1. Get Your Chimney Inspected
We are aware of the importance of Regular fireplace maintenance. So before you start burning yule logs in your fireplace, we recommend getting it inspected by professionals if you haven't this year.
National Fire Protection Agency (NFPA) suggests getting your fireplace inspected at least once a year to check its integrity and to eliminate hazardous materials like soot, creosote, and glaze from your chimney.
2. Only Burn Seasoned Wood
If you try to burn any wood other than seasoned wood, it won't burn properly due to moisture. Seasoned wood has 20% or less water. Because of this, you can burn it efficiently without producing extra smoke or soot.
3. Check Your Smoke Detectors
Ensure that your smoke detectors are working properly before the festival season. So you are aware of the smoke level rising beyond normal. Also, make sure that you have spare batteries around if your smoke detector runs out of power.
Working smoke detectors can prevent a fire accident by warning you about the smoke level.
4. Dispose Of Ash Properly
While removing ashes from your fireplace, you have to be extra careful because sometimes, pieces of hot coal are still left inside and can burn you if not handled with care.  To protect yourself, wear gloves while disposing of the ashes and put them in a metal bucket, as the heat from the ashes can burn a plastic bucket.
5. Don't Place Gift Boxes/Wrappings Near The Fireplace
Gift boxes and wrappings can catch fire very easily. They can burn quickly and increase the room's temperature as well as the chances of a fire accident.
To avoid that, place any flammable materials at least 3 feet away from a fireplace or any other heat source.
6. Don't Hang the Stockings Near The Fireplace
One of the most useful Christmas fire tips is to avoid hanging any decorations near the fireplace. Decorations like stockings may catch fire and cause injuries. To prevent this, remove the decorations from the fireplace before igniting the fire.
7. Keep A Fire Extinguisher Nearby
It goes without saying but having a fire extinguisher around when you are burning logs in the fireplace is a must. If the fire starts to spread, you can stop it using the fire extinguisher.
Ensure that your fire extinguisher is not defective and is in working condition before you ignite the fire.
Summing Up

There is nothing more pleasant than hanging out with your family near the fireplace during the holidays. However, improper Christmas decorations and other factors can put a damper on your holiday spirits by increasing the likelihood of a fire accident.
The 7 useful Christmas fireplace safety tips mentioned above will help you avoid fire hazards. But keeping your fireplace and chimney well-maintained is the key to fireplace safety.
Get your fireplace checked and cleaned by a professional fireplace repair and maintenance service near you to prevent any potential fire accidents.