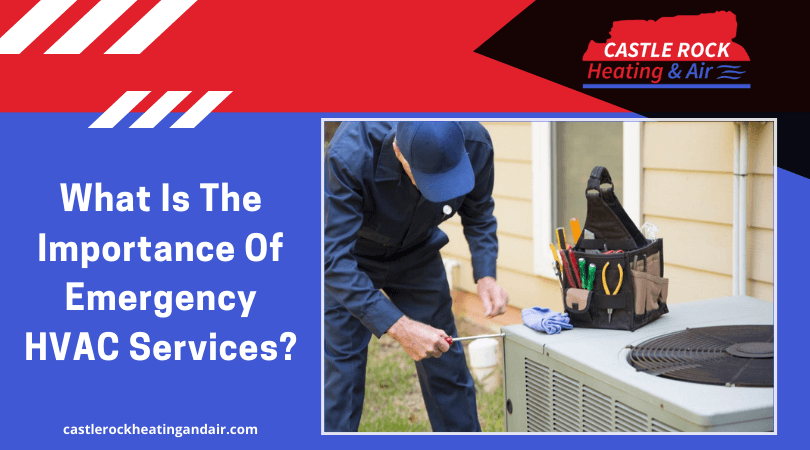 It feels irritating when your HVAC system breaks down in the middle of a hot summer night. If there is a minor fix, then you can do it on your own. While, few heating and air conditioning issues are major that may require professional help. So, know here the importance of hiring emergency HVAC services.
How Experts Assist You For Emergency HVAC Services?
HVAC systems cost a pretty penny, and replacing them is just out of option. When you're purchasing an HVAC system, the salesperson hands you a guideline that states to get your HVAC system checked at least twice a year.
Alas, some of you forget or ignore the instructions. But there are several benefits that you get with regular cleaning up of HVAC systems. Here are some that you should know about.
1. Safety
Many people don't know that a clogged-up HVAC unit can put your health and life at risk. By employing emergency HVAC services or the regular one, either way, they keep you, your appliances, and your property safe.
2. Avoid Major Repair Costs
The benefit of having professionals clean up your HVAC unit regularly helps you avoid hefty repair costs. They can find even the smallest of problems within your HVAC before it becomes big and save your money.
3. Always Available
The beauty of emergency HVAC services is that they are able to help you anytime. So whether it's day or night, hot or cold, the professional HVAC repair specialist will be there to solve your problems.
Hire Experienced Emergency HVAC Services In Castle Rock!
Even though adding an HVAC system can increase your home value, but disaster can strike at any time. So you need to be prepared to handle them. Thankfully, Castle Rock Heating And Air is there to help you out with the fallout of your HVAC system. We are IICRC certified, insured, and licensed professionals with over 20 years of experience.