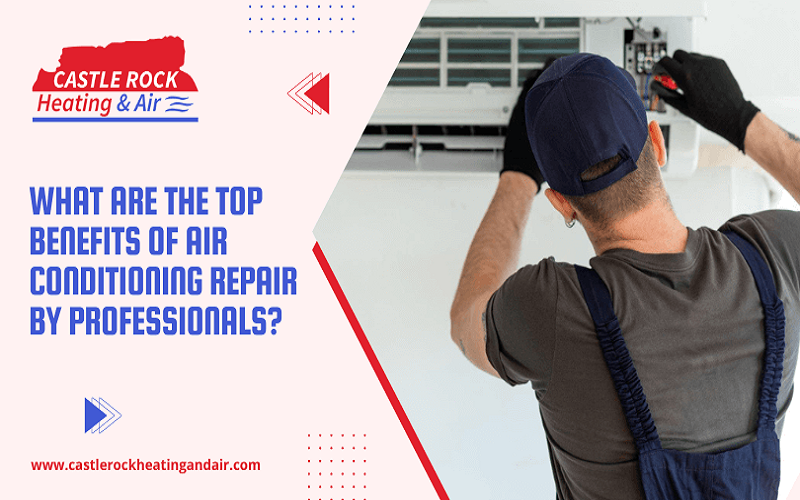 We know that there is nothing worse than your air conditioner breaking down during the hottest time of the year.
Fortunately, you can ensure your A.C. stays in perfect working condition throughout the year and saves money on energy bills by hiring professionals to repair it.
Why Get your HVAC Repaired by Professionals
1. Extends The System's Lifespan
Your air conditioner system faces minor issues throughout the year, but these issues often get overlooked. Over time, these problems can build up and damage the entire system. The best way to protect your A.C. system from this fate is to hire an expert to inspect it.
They inspect your system in detail, detect all the minor issues and fix them on the spot. Taking care of all the minor issues quickly can add years to your system's lifespan and save you from expensive repairs down the line.
2. Increases The System's Efficiency
A faulty air conditioner does more damage than not cooling your home adequately. When the A.C. doesn't work properly, it takes a lot of time to cool the area, which increases the energy bills by a lot.
Technicians will change the filters, fix coils & fins and remove the build-up from the condensation drain so that your machine doesn't have to overwork to cool your home and can smoothly reach the needed temperature.
Therefore, hiring experienced AC repair services to fix your A.C. can save you some money on expensive energy bills.
3. Improves Air Quality
Your A.C. system also impacts the indoor Air Quality Index (AQI). The filters in the system absorb dirt, dust, and other allergens and prevent them from entering your home. But if you don't clean or replace these filters on time, they will stop absorbing the pollutants.
The particles stuck inside the filter can damage the entire machine and spread throughout the house without proper cleaning. Professional cleaning helps protect the air quality of your home by replacing the filters and removing dust and allergens.
4. Remove The Excess Noise
What is a sure sign of a broken air conditioner?
It is the annoying noise it makes that keeps you up at night. The sound occurs when you haven't cleaned your machine in a long time due to the fan and some other parts getting loose inside it.
Also, there may be a lot of dirt. Dust and debris build up in an uncleaned machine, which makes it work with difficulty causing the noise. But trained professionals can easily detect the source of the noise and fix it for you.
5. Reduces The Indoor Humidity
Humidity inside the home is never a good thing. It creates discomfort by making things feel sticky and heavy. Also, a humid environment is a perfect place for mold growth, and it can lead to many harmful diseases.
An efficient A.C. pushes air around in cooling and filtration systems while drawing the water out and preventing the humidity inside the home. Experts can check the overall humidity of your home and help you fix your system depending on your system's capacity to handle humidity.
6. Make your Home Comfortable
The primary purpose of an air conditioner is to keep you cool and comfortable, and professionals help you maintain an optimal environment in your home by providing regular repairs and maintenance.
Moreover, the experts give helpful advice, including the air conditioner maintenance checklist, which can help you look after your machine.
Bottom Line
There are many benefits of air conditioner repair services, as we discussed above. But before hiring professional HVAC repair and installation services, check their credentials like license and insurance and also ask them to provide valid references in your area.
By hiring experienced services, you can ensure that your system is efficient for a long time.